---
---
Several brake pads on the market boast 'ceramic' technology. DS1.11 is the real thing. It is based upon a chemical family known as Siloxanes. Unlike carbon based materials, siloxane chains do not decompose at high temperatures and so DS1.11 keeps on working up to the highest temperatures a brake pad could ever see. That means it won't fade and has excellent life, the best in the Ferodo Racing range. Moreover the performance remains exactly the same throughout the pad's (long) life. It is formulated to provide a very flat friction profile at a medium/high level of friction. The pad compression is very low, always, and so pedal travel is short and consistent.
The main characteristics of DS1.11 are:
Heavy duty endurance material
Applications - touring car, GT, single seat
Average friction coefficient 0.46 over working temperature range of 200°-700°C
Long life
Very kind to discs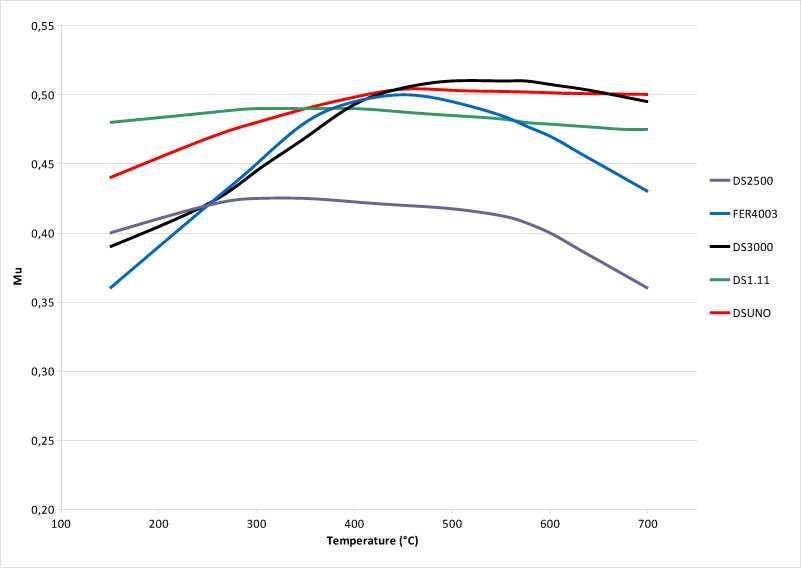 ---
If you would like to know the delivery timescale of this item, Please contact our support team via the support inbox. Some items are
Made to order
and some are also
Shipped direct from supplier
which can add delays to the order. For up to date accurate information please get in touch to avoid the fees detailed below
---
Please Note:
Cancellation & Re-Stocking charges
will be incurred if the item is cancelled and / or returned due to a change of mind. This also relates to orders cancelled due to not wanting to wait for an item. If you are in a rush for an item please contact our support team (support@ceuk.org) via Email to check this item is in stock - As cancellation or return of the order can and will result in fees being incurred! By continuing with the purchase of this item, you are agreeing to the terms and conditions set out in our "
Warranty, Returns & Cancellation policy
" and agree to the fees detailed above!
---