The latest addition to the VTA range is a blow-off valve designed specifically for late-model Audi, VW, Skoda, and SEAT 1.2 and 1.4TSI models.
These engines come from the factory with no diverter valve of any kind, which results in turbo compressor surge every time the throttle is closed after boosting. The intake is acoustically tuned to suppress the fluttering sound of compressor surge, but it does not eliminate the effect of pressure pulses – that is what diverter and blow-off valves were originally designed to do.
The GFB VTA re-introduces a blow-off valve into the 1.2/1.4 TSI system, which eliminates compressor surge to protect the turbo, and delivers the signature blow-off "whoosh" when lifting off the throttle.
Because these engines do not run a MAF sensor, there is no chance of adverse drivability or fuelling issues.
The VTA clips directly into the turbo's charge piping, replacing a short plastic joiner with a billet CNC machined section onto which the VTA mounts. The kit also includes a boost tee and vacuum hose that clips onto one of the manifold vacuum ports to source a vacuum signal for the VTA valve. This boost tee has a second port that can be used to connect a boost gauge (not included), or plugged off if not required. The whole kit can be fitted in minutes with no tools.
VTA or DV+?
Depends if you want sound or not. Both valves are constructed with the same quality materials and valve mechanism, and both offer the same performance and reliability benefits. However, the VTA vents to atmosphere for sound whilst the DV+ recirculates the air to keep it quiet.
Why choose a VTA over a "BOV spacer"?
"BOV spacers" are cheap and they make sound. But that's it. All the inherent performance and reliability issues you get with the factory diverter valve remain, because a spacer doesn't change the diverter valve in any way. The VTA improves the operation of the diverter valve for sound AND performance.
Why choose a VTA over a kit that includes a solenoid?
Because there's no performance benefit to replacing the factory solenoid, only a much higher price! If a VTA with the factory solenoid can open in a couple of hundredths of a second, why pay more than you need to?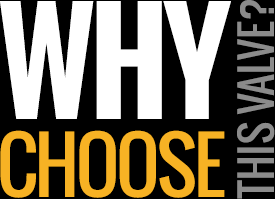 VTA BLOW-OFF VALVES ARE CONSTRUCTED WITH THE SAME MATERIALS AND VALVE MECHANISM AS THE DV+, AND THEY OFFER THE EXACT SAME PERFORMANCE AND BOOST HOLDING. HOWEVER, VENTING TO ATMOSPHERE GIVES IT THE SIGNATURE BLOW-OFF SOUND, WHILST THE DV+ KEEPS THINGS QUIET.
COMPETITORS' PRODUCTS FOR THE SAME VEHICLES THAT MAKE SOUND (I.E. BOV "SPACERS") TYPICALLY RETAIN THE PERFORMANCE DEFICIENCIES OF THE FACTORY DIVERTER VALVE, DELETE THE ECU CONTROL, OR REQUIRE FREQUENT MAINTENANCE AND REBUILDS. THE VTA ON THE OTHER HAND IS THE COMPLETE PACKAGE - PERFORMANCE, FIT, RELIABILITY, AND SOUND!
Like the DV+, GFB's VTA range of BOVs utilise GFB's proven TMS Technology to ensure rapid boost recovery on gearshift and optimum throttle response, as well as superior boost holding. However, where the DV+ and the VTA range differ is what they do with the vented air. VTA BOVs vent to atmosphere to make the signature turbo blow-off sound, where the DV+ recirculates the air to keep it quiet.
Each valve in the VTA range is designed specifically for the applications we list them for, ensuring the best fit and performance. Most of the VTA range are designed for use on cars with solenoid type factory diverter valves, and in those cases the VTA kit will retain the solenoid and ECU control. Like the DV+ though, it replaces the weak factory valve internals to ensure strength and reliability, especially in high boost applications.
Other versions of the VTA are designed for use on cars that do not have any kind of factory fitted diverter valve. Vehicle manufacturers have deleted the troublesome solenoid type diverter valve from some of the newer models, but this leads to turbo compressor surge which can be taxing on the turbo in the long run. The VTA valves for these cars are designed to re-introduce the function of a diverter/blow-off valve to help protect the turbo in the long term and provide a blow-off sound.
ONLY COMPATIBLE WITH:
Audi
Seat
Skoda
Volkswagen
BEETLE
GOLF
POLO
SCIROCCO
If you would like to know the delivery timescale of an item, Please contact our support team via the support inbox. Some items are Made to order and some are also Shipped direct from supplier which can add delays to the order. For up to date accurate information please get in touch to avoid the fees detailed below
Warranty
At CEUK we pride ourselves on not only our service, but our products! 
We believe in everything that we offer and know that you will be satisfied with your purchase.
However, We also understand that sometimes an issue can occur! At CEUK, we have a saying: "Get it right, or Put it right!"
Because of this very fact at CEUK we offer 12 months minimum warranty on every item - in fact some items are covered for longer!
If you experience any problems with a CEUK product that you have purchased, all you have to do is simply contact our online support team via our Facebook Page by clicking "here". 
Upon receipt of your message, our warranty team will investigate the issue at hand, This may include the following:
-Video / Photo of the guilty product not working in the car
-Questions to gather our own interpretation of what has happened to the product
-We may ask you to complete a few tasks to test the item to gather whether it is faulty item or another issue.
-CEUK May ask you to return the item for us to run our own tests and determine the fault prior to repair/replacement. If upon the item being returned we find a fault, we will reimburse you the customer for the return postage. If no faults are found, we will not reimburse you for the return postage and you may be charged to have the item returned to yourself.
The list above is an example of what we may ask. This is not to get out of the warranty, but more to ensure that a warranty replacement is required, as more often than not we can resolve the issue by a few simple adjustments and tests.
CEUK may ask you to return the damaged / faulty item to us so we can look at rectifying any future issues!
CEUK Warranty only applies to the original order and is none transferable. EG: If you purchase a CEUK Product second hand from a CEUK Customer, the warranty expires.
Changes, Modifications & further damage caused to items by your own doing are not covered under warranty. Please do not attempt to repair or change an item from its delivered state as this will void warranty! 
**Please Note**
As per our terms and conditions, CEUK reserves the right to refuse to provide warranty to our customers if we feel it is not appropriate to do so. We will not make this decision lightly and our reasoning for declining a warranty replacement will be detailed to the affected customer.
Customers who take to social media & leave negative reviews to slander CEUK products and reputation may not be eligible for a warranty claim, especially where the opportunity to resolve the issue was not first allowed.
Fitting Costs:
Unfortunately CEUK can not be held liable or expected to refund any fitting or installation costs of parts which have developed a fault. Under the laws of distance selling our warranty expectations lie solely with the product at hand, and if a fault is evidenced and accepted under the warranty policy this item may be refunded / replaced, but any subsequent labour costs are not covered under the warranty policy!
In House Fitting:
Any issues which arise or are claimed to arise as a result of installation at CEUK must be brought back to CEUK for rectification. CEUK will not cover the costs of labour or any other costs as a result of a customer taking the vehicle elsewhere to be viewed. Any claims of losses due to a customer taking a vehicle elsewhere are not covered under this policy!
The vehicle MUST be brought to CEUK in the light of any suspected issues, and if a fault or issue is found, then CEUK MAY reimburse the customer!
By purchasing from and / or arranging a booking at CEUK you agree fully to the above warranty guidelines!
_________________________________________________________
Returns
Please note: Some brands have their own specific return policies in place which are reflected in our policies below - Please ensure you check this!
 (R1.1) Should you change your mind, or no longer require the item you have purchased within the first 28 days of receiving the goods; You can return your item to us for a refund or exchange. You must notify CEUK within 14 days of purchase that you wish to return it. Once we have been notified, you have a further 14 days - or upto 28 days from date of purchase for the goods to be back in our possession!
Request for a return after 14 days, or goods received back after 28 days will not be accepted - As per Section 22 Sub Section 3 of the consumer rights act 2015
Please note: The item you are returning must not have been removed from the packaging or used in any way. Damaged, marked or removed packaging will result in a refund being refused. The item must be returned to CEUK in the manner it was sent.
(R1.2) Please Note: Returns are subject to a restocking fee of 20% - This will be deducted from your refund upon receipt of the returned items. CEUK will not cover the shipping cost of the returned item nor will we refund the shipping from CEUK to yourself as this was a service which was provided, and can not be returned!
The re-stocking fee is calculated as follows. Total Sale Value, Minus Shipping costs, Minus any discounts used, Minus 20% = amount refunded
(R1.3 ) We may in some cases opt to waive the restocking fee - However this decisions will be made by our returns team upon receipt of the return. Please be advised that if we waive the fee once as a goodwill gesture this does not guarantee future waivers and this is a goodwill gesture from CEUK.
(R1.4) Any third party items (Such as Milltek, Scorpion, Cobra, Maxton Design etc) MUST be returned to us in their original packaging. We will refuse return of items that are not returned to us in their original box and/or packaging! This also applies if the Box / packaging is damaged to the point where it can not be sent out looking like a "Brand New" item! 
(R1.5) Simply contact our support team to arrange a return and we can get proceedings underway, However be advised that the return is at the cost to the customer!
(R1.6) CEUK can in no way reimburse you for return postage, further to this; if a refund is granted it will only be for the amount of the product, and not the outbound postage costs.
(R1.7) Returns where this is as a result of an item arriving damaged or faulty - CEUK must be notified within 14 days of delivery. If you believe the item is used, damaged or faulty and do not notify us within 14 days, a claim may be invalid.
If you install an item that is damaged, this then waives the right to return. All items should be inspected thoroughly for damage and / or marks prior to install, as this makes it black and white as to whether the damage occurred during transit or once installed! If you choose to install a damaged item without inspecting it first then unfortunately this waives any return as we can not prove otherwise. It is important to check every delivered item thoroughly!
(R1.8) Where the Re-Stocking Fee is waivered - the cancellation fee will apply, information of this is detailed below!
(R1.9) Any Glass lighting from CEUK, regarding Halogen, HID, BiXenon or similar can not be returned. Unfortunately if the glass gets contaminated with dust or finger prints their lifespan is reduced by almost 95%, Once received these can not be returned!
Maxton Design Specific Return Policies:
Returns
Original condition - We must make sure a product is in its original condition before it can be returned to us. If the protective film is removed it will void a return. Similarly, all of our products have holographic verification stickers, if this is removed, we cannot accept a return either.
Fitting kits / Manuals – If a customer returns a product and it does not include a fitting kit or manual, Maxton deduct a £10 fee. There is a £10 fee because if a customer wishes to purchase a kit from us, this is how much it will cost.
Packaging - Items not sent back in their original undamaged Maxton Design Box may be refused
_________________________________________________________
Cancelling an order prior to dispatch!
(C1.1) Should you wish to cancel an order prior to dispatch you will be eligible for a refund in line with the below cancellation policies.
(C1.2) Contact our support team at support@ceuk.org with your order reference, the item(s) you wish to cancel as well as the cancellation reason.
(C1.3) If the item is a made to order item, you may not be able to cancel the order and once received will be able to return the item to ourselves subject to our return policy!
Charges incurred from Cancelling an order:
(C1.4) As per the CMA Guidelines issued by the UK Government (https://www.gov.uk/government/publications/cancelling-goods-or-services-guide-for-consumers/cancelling-goods-or-services) Consumer Law states that as a business, Certain losses ascertained as a result of an order cancelled by a customer due to their own change of mind or circumstances can be retained by the business in the form of a "Cancellation Fee" - This is to recover losses incurred in the form of fee's or administration!
The calculation of the fee is as follows:
%XX Incurred from Payment Provide (Credit card / Paypal) + %YY Incurred from Payment Gateway (Our Provider) + %1 Administration / Staff Charge
PayPal Example: If your order totalled £500 and you paid by PayPal, The fee from Paypal is £9.80 (1.9% + £0.30) - The fee from the payment gateway is £5 (1%) and the Admin charge is £5 (1%) - total deduction of £19.80
Card Example: If your order totalled £500 and you paid by Card, The fee from Card Provider is £9.70 (1.9% + £0.20) - The fee from the payment gateway is £5 (1%) and the Admin charge is £5 (1%) - total deduction of £19.70
Why is this charged? 
As of 5th March 2020, PayPal no longer refunded fee's to the seller in the event of a refund. As a result, when CEUK refund your cancelled order, the Fee's charged from both PayPal and the Payment Gateway are lost by CEUK!
This has always been the case with debit & credit card providers.
When is this not charged?
Deductions are not made from refunds when the refund is as a result of warranty issues - If the cancellation is requested within 24 working hours of the order being placed, CEUK will waiver the 1% Admin / Staff charge.
Why am i paying an Admin / Staffing charge?
As a result of your cancellation, Our team will need to take action to cancel your order, whether this is as simple as pulling the order from our own production schedule, or more intense where it involves contacting suppliers to ensure that the order is stopped. This unfortunately incurs a cost to the business and as that cost is incurred due to a change of mind from the customer, British consumer law allows for charge providing it falls within a genuine estimate of the businesses direct loss!
References for this policy:
Consumer rights act 2015 > https://www.legislation.gov.uk/ukpga/2015/15/contents/enacted
CMA Cancelling of goods and services > https://www.gov.uk/government/publications/cancelling-goods-or-services-guide-for-consumers/cancelling-goods-or-services
Distance Selling Guidelines > https://www.gov.uk/accepting-returns-and-giving-refunds