---
---
seatTurbo Muffler Delete
The Revo Turbo Muffler Delete has been designed and manufactured to directly replace the stock muffler found in vehicles with the 1.8T and 2.0T TSI engines with an IHI turbo. The Revo Turbo Muffler Delete offers a high-quality single piece replacement for the OEM part which allows for smoother uninterrupted air flow, increasing throttle response and providing improved turbo acoustics.
Key Features
CNC machined
Single piece design
Anodised black
Improved boost response
Increased turbo sound
OEM Part
The factory IHI turbocharger on your engine is equipped with a turbo muffler positioned at the compressor outlet. This is designed to reduce noise from the turbocharger by using two holes cut into the side walls that create chambers. These chambers cause turbulence in the air exiting the turbo which produces back pressure that negatively affects performance and response.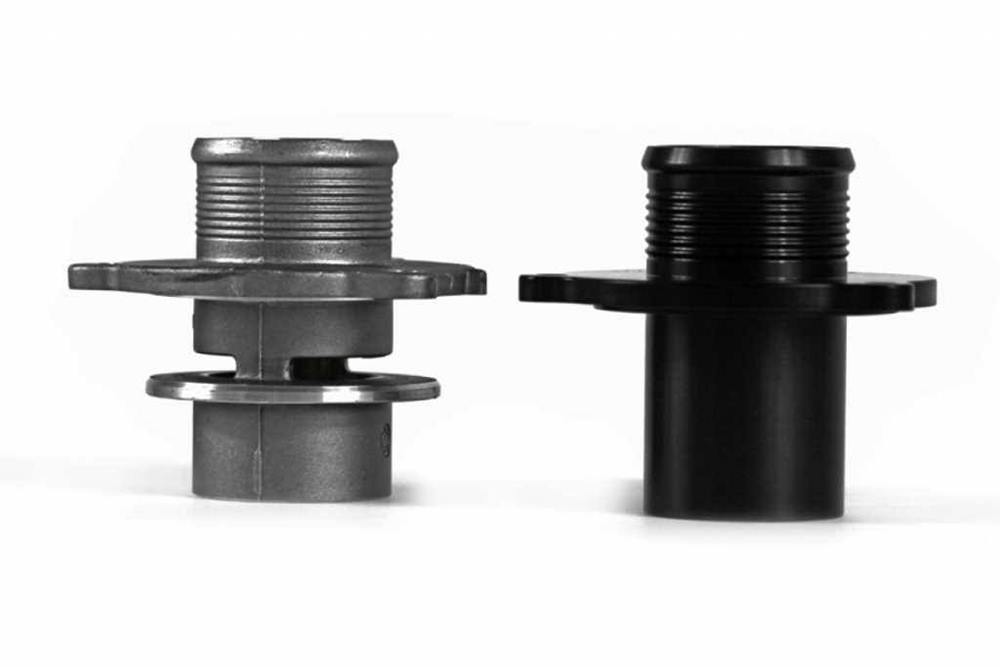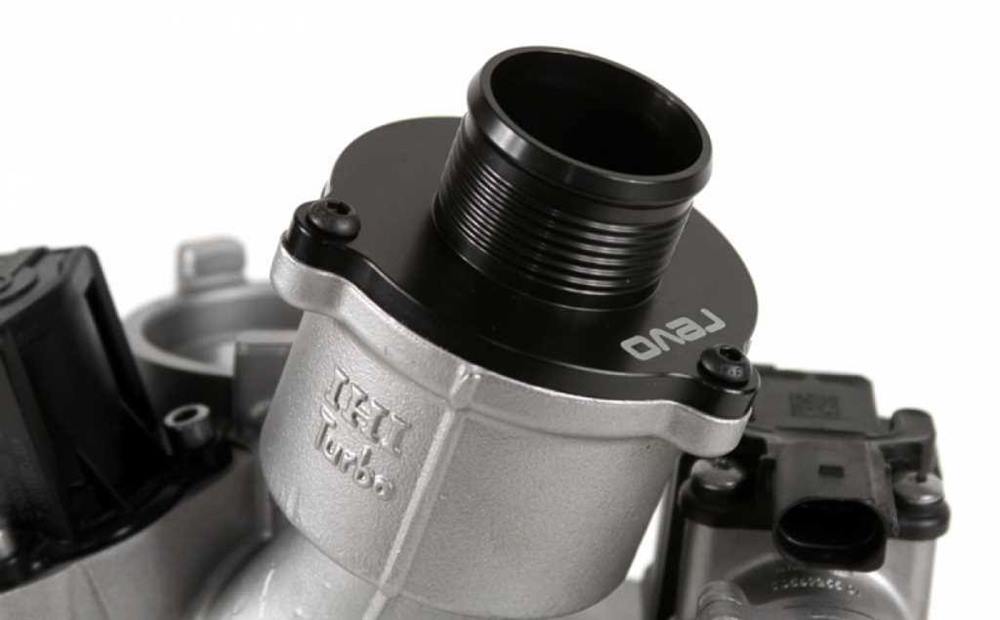 Design Features
Designed by Revo, the turbo muffler delete is CNC machined from a single piece of billet aluminium and anodised black for strength and corrosion resistance with a laser-etched Revo logo. Its single piece design allows air a more direct path when exiting the turbo, smoothing flow to offer enhanced throttle and boost response. This part comes complete with a high-temperature gasket to ensure a secure seal when installed.
Vehicle Applications
Audi S1 2.0 TFSI 14 -
Audi A3 / S3 (8V) 1.8 / 2.0 TFSI 12 -
Audi A4 (B8/8.5) 2.0 TFSI 11 -
Audi A5 (B8/8.5) 2.0 TFSI 12 -
Audi Q5 1.8 / 2.0 TFSI 11 -
Audi TT / TTS (MK3) 2.0 TFSI 14 -
Seat Ibiza Cupra 1.8 TSI 15 -
Seat Leon (MK3) 1.8 / 2.0 TSI 15 -
Skoda Octavia (Mk3) 1.8 / 2.0 TSI 13 -
Skoda Superb 2.0 TSI 15 -
VW Golf (Mk7) 1.8 / 2.0 TSI 12 -
VW Polo GTI (Mk6) 1.8 TSI 15 -
---
If you would like to know the delivery timescale of this item, Please contact our support team via the support inbox. Some items are
Made to order
and some are also
Shipped direct from supplier
which can add delays to the order. For up to date accurate information please get in touch to avoid the fees detailed below
---
Please Note:
Cancellation & Re-Stocking charges
will be incurred if the item is cancelled and / or returned due to a change of mind. This also relates to orders cancelled due to not wanting to wait for an item. If you are in a rush for an item please contact our support team (support@ceuk.org) via Email to check this item is in stock - As cancellation or return of the order can and will result in fees being incurred! By continuing with the purchase of this item, you are agreeing to the terms and conditions set out in our "
Warranty, Returns & Cancellation policy
" and agree to the fees detailed above!
---